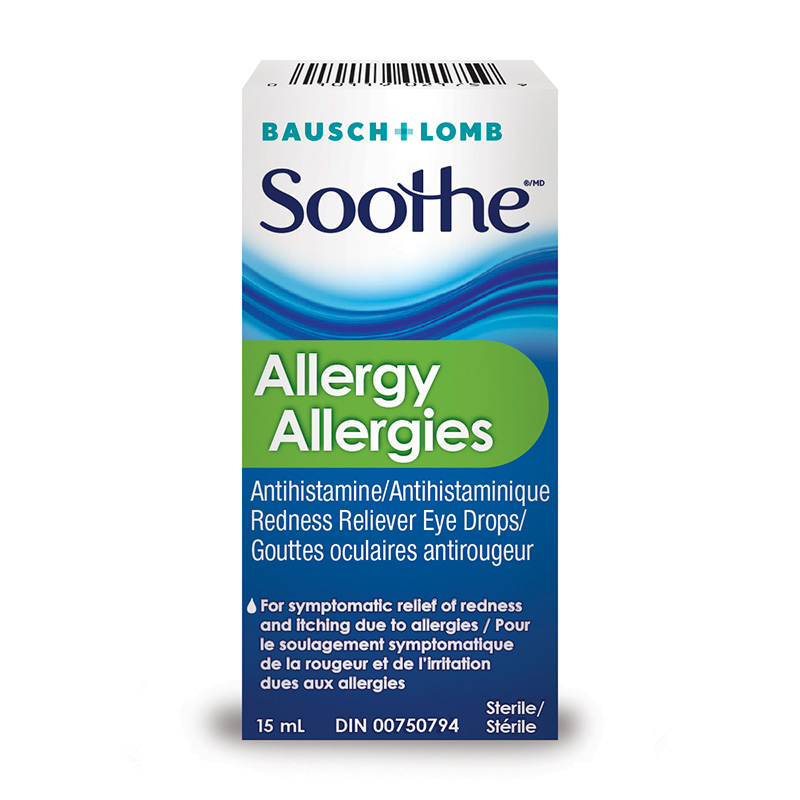 Soothe® Allergy Antihistamine Eye Drops
If you suffer from allergies, your eyes may be bothered too. They may be red, itchy, and watery and your eyes and eyelids may even be inflamed, having an exaggerated reaction to certain airborne substances. Soothe ® Allergy is an antihistamine/decongestant eye drop for symptomatic relief of redness and itching. Available without a prescription, Soothe ® Allergy eye drops temporarily relieve the itching and redness to allergies.
Key Features & Benefits
For symptomatic relief of redness and itching due to allergiesCombination antihistamine and redness reliever formula
Buy Now
There's a treatment for you.
Different causes of eye irritations mean different treatments. If you're unsure of the cause or best solution for you, check out our family of eye drops, or see your eye care professional.