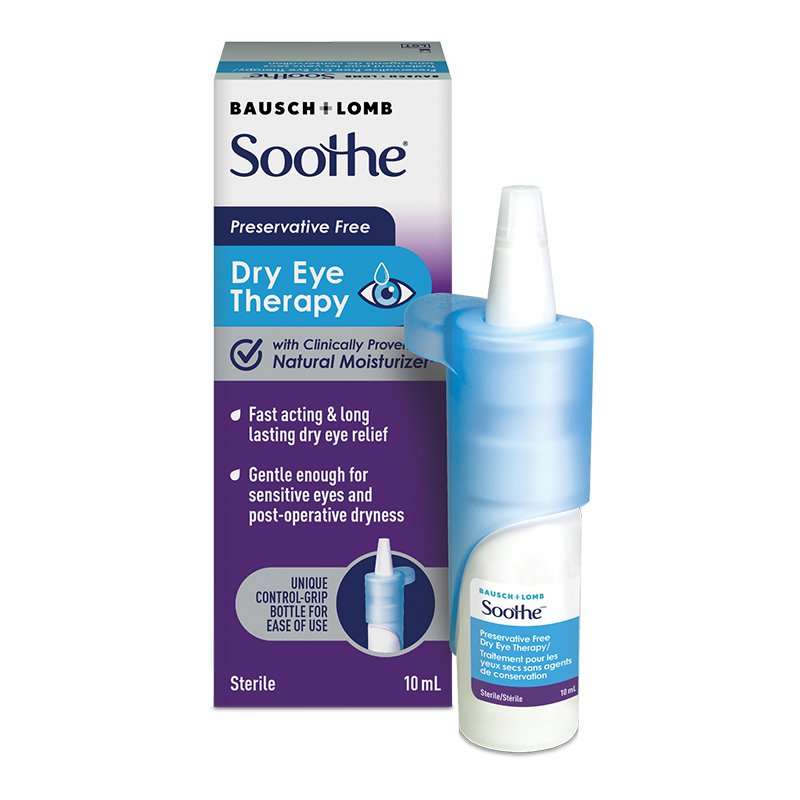 Soothe® Preservative-Free Dry Eye Therapy
Preservative-free means it's very gentle on the eyes and can be used often and as much as is needed. Soothe® Preservative-Free Dry Eye Therapy offers fast, long-lasting relief of tired, stressed, burning and teary eyes.
Key Features & Benefits
Innovative pump bottle makes it easy to useGentle enough for sensitive eyes and post-operative dryness (e.g., LASIK, cataract surgery)*Safe to use up to 6 months after opening 2.4 mg/mL hyaluronic acid (as sodium hyaluronate)
*If you are using this product for post-operative (e.g. LASIK) dryness and discomfort, follow your eye doctor's instructions.
Buy Now
There's a treatment for you.
Different causes of eye irritations mean different treatments. If you're unsure of the cause or best solution for you, check out our family of eye drops, or see your eye care professional.