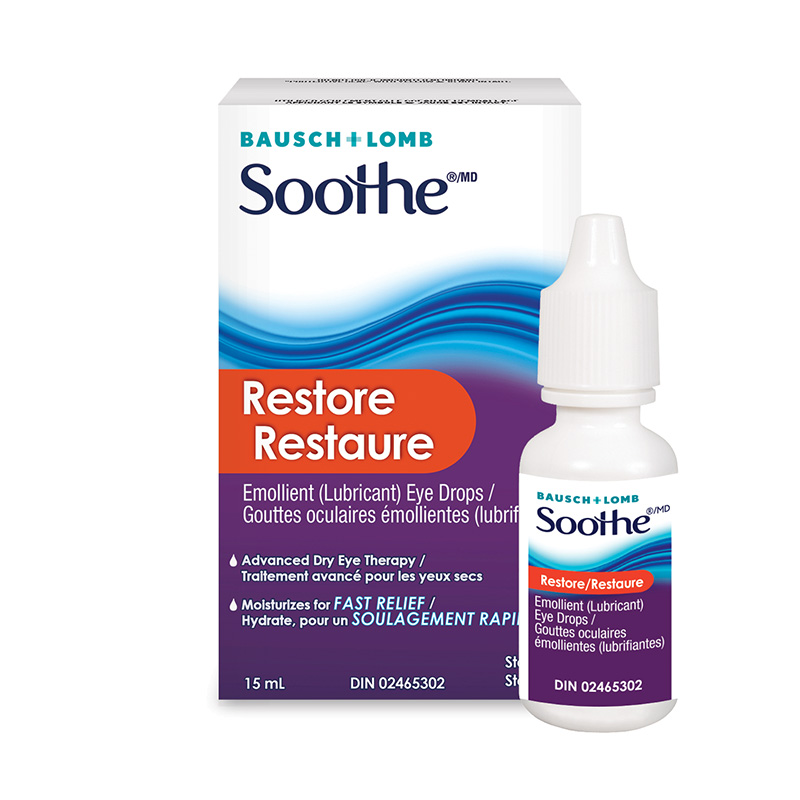 Soothe® Restore Eye Drops
If you have dry eye symptoms, you are more likely to have a relatively thin lipid layer.1 Soothe ® Restore provides temporary relief of burning and irritation due to dryness of the eye and temporary relief of discomfort due to exposure to wind or sun. It contains Restoryl® mineral oils, which helps to restore the thickness of the lipid layer. This allows it to help protect against tear loss and help relieve dry eye symptoms.
Key Features & Benefits
Moisturizes for FAST RELIEFHelps protect against tear lossHelps restore the lipid layer of tears
1Complexity of the tear film: Importance in homeostasis and dysfunction during disease. doi: 10.1016/j.exer.2013.10.008
Buy Now
There's a treatment for you.
Different causes of eye irritations mean different treatments. If you're unsure of the cause or best solution for you, check out our family of eye drops, or see your eye care professional.